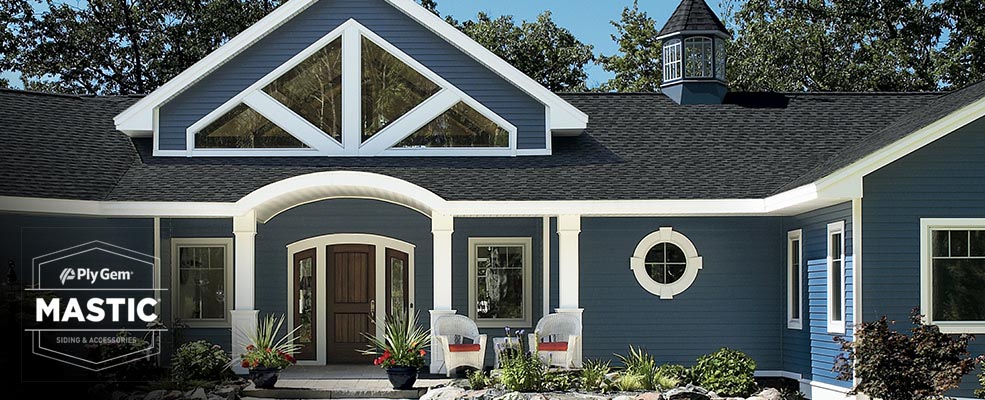 Find Warranty Information
Mastic
Aluminum Siding
Aluminum is light, easy to install, and completely waterproof. Plus, its an eco-friendly choice. Ply Gems high-grade Aluminum Siding is 100% recyclable and includes up to 67% recycled materials. Engineered for strength and good looks!
Envoy
From historic homes to commercial buildings, Envoy aluminum siding is a beautiful choice. With an ultra-tough finish over our thickest, high-grade aluminum panel, it outperforms the competition in the harshest weather. Best of all, Envoy is eco-friendly and 100 percent recyclable.
Availible in:
Double 4"
Double 5"
Single 8"
Standard Color Options
almond
Charcoal Gray
Everest
Pebblestone Clay
Rugged Canyon
Sandtone
Victorian Gray
White
Wicker
Endurance
High-performance aluminum siding brings unbeatable strength and enduring beauty to your homes exterior. With its strong, lay flat panels and revolutionary, long-wearing finish, Endurance performs year after year. Plus, its eco-friendly and 100 percent recyclable.
Availible in:
Double 4"
Double 5" - Dutch Lap
Standard Color Options
almond
Charcoal Gray
Everest
Pebblestone Clay
Rugged Canyon
Sandtone
Victorian Gray
White
Wicker
Go Back